We further up USB Monitor Pro

We have been feverishly busy updating USB Monitor Pro and today we are finally happy to announce that USB Monitor has been updated: it now went 2.2 with a substantial update: we've added Windows 7 and 64-bit OS support. This was one of the most frequently-requested feature and we are thrilled to announce it in this release.
For our new users, here are quick detailes of what USB Monitor can do. USB Monitor Pro is an effective and simple in use analyzer of USB traffic for Windows. It allows monitor incoming and outgoing data of a USB device plugged into the computer.
This is a 100% software solution thus you don't need any additional hardware to monitor USB traffic. All you have to do to start monitoring is to plug a USB device into the computer. The program automatically starts monitoring the first plugged USB device.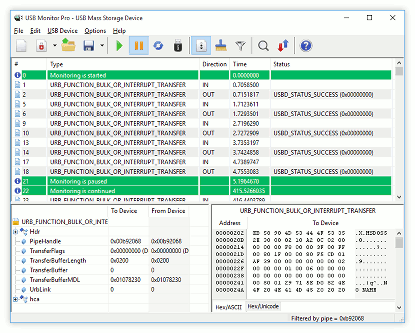 You can grab the latest version at the download page or learn the details at the program's homepage.
Tags: monitor, programming, USB