Great update for the super-smart Sound over RDP!
We are more than excited to reveal finally the newest update of our super-smart Sound over RDP – a program, which enables the two-way sound in remote desktop. There are tons of new updates in this release.
First, we have considerably improved the sound quality. Codec was changed and also the license policy: now server connections of those computers with the installed Sound over RDP client part are taken into account only. Our programmer have combined two technologies enabling product operation both on server OS and client ones.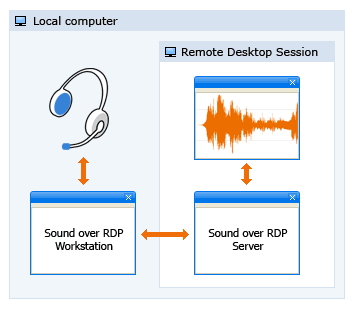 If you don't already own a copy of Sound over RDP, feel free to download the update. To learn more of the new features and the program itself, please, head over to the Sound over RDP homepage.
Tags: sound for remote desktop